Last week all the team at Quit smoking in 60 minutes went for a bush walk in the hills behind the Gold Coast in Australia. The area is quite popular and we passed a lot of people whilst walking.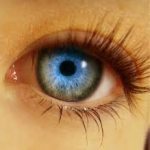 What struck me the most was the majority of people tried to pass us without any greeting and would not look you in the eye. The energy coming off was leave me alone I want no communication with you. I find that this is really sad as I cannot for the life of me see why you can't greet a fellow human being. I know I am operating from my values but connection with others is essential if we are to leave healthy lives. Being disconnected is not a good idea.
They say that the eyes are the window to the soul and I find that when I look into a person's eyes, even briefly the contact between the two of us is so much stronger. Again when you cannot look a person in the eye it says a lot for you. It conveys a sense of guilt and nervousness, almost as if that person is better than you. When you add smoking to these behaviours I believe you compound this sense of isolation. These days smoking cigarettes is anti-social, the very words conveying isolation.
It might be a sign of the times but I for one will always greet someone and look them in the eye.