When you combine the price of cigarettes and the fact that smoking is one of the largest causes of premature deaths in Australia, the cost of smoking is clearly immense in many ways. The negative toll on your personal health and the health of those closest to you can be a significant factor in why many of our clients have come to us looking to quit. The financial cost of an ongoing smoking habit and the impact this has on your weekly budget is yet another factor.
Understanding The Health Costs Of Smoking
The health costs of smoking may not immediately hit home, but according to figures published by the Australian Federal Government, there is a tobacco related death in Australia every 28 minutes, with annual smoking deaths exceeding 18,000 per year. These smoking death statistics may seem shocking, but they reflect a harsh reality; smoking kills. Smoking is associated with numerous debilitating health conditions including cardiovascular disease, diabetes, cancer, eye disease and respiratory diseases. Aside from the personal risk to health, second hand smoke can also harm the health of your family, friends and those who are closest to you.
Understanding The Financial Cost Of Smoking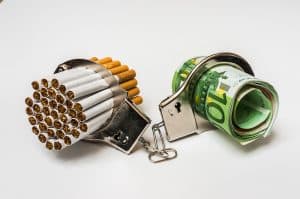 On top of the health risks, smoking is a huge burden on your financial situation as smoking is expensive in the short and long-term. Using conservative figures, the cost of smoking a pack a day equates to $135 per week, and upwards of $7,500 per year. Smoke prices are only going to continue rising as the excise on smoking increases annually, simply put, while smoking is expensive now, it will only continue to get more expensive.
If you are looking to add another $7,500 to your bank account, or more importantly, another 5 to 10 years to your life, we have the answer. Using our quit smoking hypnotherapy, we will work with your subconscious to target the root causes of your smoking, and effectively transfer these triggers to new, healthy behaviours.
Eliminate the physical and financial cost of smoking, and quit before it is too late. Reach out and speak to us on 1300 64 53 54 or contact us today to make a booking.