Meet our 'Quit Smoking' Team
Steve Gardiner – Hypnotherapist, Anxiety and Trauma Therapist and Life Coach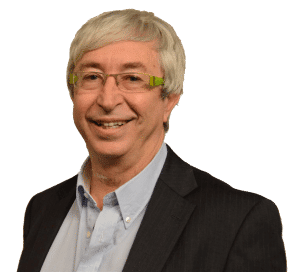 As an expert in hypnotherapy, Steve's background as an agronomist – consulting on and curing tobacco growth systems, means he was intrinsically linked to smoking long before he attained his mastery of hypnosis. With first-hand knowledge of tobacco and the effect it has on the body he is uniquely placed to help people transition from smoking addiction to a healthier, more fulfilling lifestyle.
In 2006, Steve began training with world-leading human behavioural specialists and Masters of Hypnotherapy. He has trained with, and has Certifications from:
QC Seminars  – Quit Smoking in 60 Minutes Certificate

Real Education –  Real Coach – Level 5

Tad James and American Hypnotherapy Ass – Master Hypnotherapy Trainer

Rick Collingwood – Diploma of Hypnosis

Dr John DeMartini  – Facilitator & Human Behavioural Therapist

Melissa Tiers –  Intergrative Life Coach

The Richards Trauma Process – Mentor, Trainer and Certified Therapist
Steve is now a business owner and health facilitator combining decades of experience in speaking, coaching and hypnotherapy to help people give up, and permanently stay clear, of smoking. In his own words:
"I believe that we are all here on this earth for a purpose, When you uncover that for yourself you have the power to reach your full potential. There is balance in the world and when the balance is seen, the emotions that stop you from living that full potential instantly dissolve and free you up to live your life according to what you believe – rather than what society thinks you should do."
Specialising in one-on-one consultations – through face-to-face meetings or ZOOM, Steve utilises his personally modified 4-step process to not simply enable people to become permanent non-smokers, but to discover their purpose and value. Despite his lengthy list of accomplishments, helping people become their highest selves and achieve their greatest outcomes is the most fulfilling thing he's done yet.


Joslyn Gardiner – NLP Master, Speaker and motivator, Hypnotherapy expert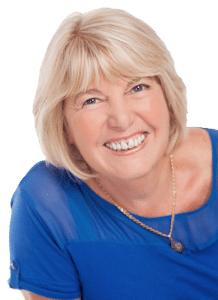 Using the previous decade working in human behavioural study as her guide, Joslyn has reached a level of understanding regarding human behavior and psychology that is rarely matched. As a certified life coach, NLP Master Practitioner, as well as trainer, alongside her hypnotherapist and trained Demartini Method® Facilitator skills, she is the definition of a professional wearing many hats. Not satisfied with a wall crowded with achievements though, she continues to volunteer in her spare time as a 'Mind Coach' for Junior Elite Athletes to aid them in overcoming their fears, place trust in both their coaches and themselves while turning their dream visualisations into reality.
Her speaking skills are industry renowned. Challenging her audience to identify what it is they truly value, what it is they ultimately fear and what it is that holds them back from a more fulfilling life. In challenging her audience to recognise that, in seeing the aspects of life that upset them, they are really seeing those parts of themselves with which they are not happy, she is able to consistently send people down a path towards a happier, healthier life.
Meet our 'Quit Smoking' Associate Team
As a result of the high demand and proven success of our unique 'Quit Smoking' 4-step process we have begun to personally select, train and certify 'Quit Smoking' experts across Australia and Internationally. Each practitioner is individually trained to provide the same professional and reliable service and experience as you would find in our Brisbane clinic. This gives you, our valuable client, even more control in taking back your life.
Daniel Zalcberg
Ki Wellness Pty Ltd,
1 / 60 Snowdon Ave CAULFIELD, VIC 3162
linkedin.com/in/danielkiwellness
Frances Bueno
Happy and Healthy Wellbeing Centre
Suite 3 – 522-524 Kingsway
Miranda, Sydney, NSW
http://www.healthyremedies.com.au/  
Cathy Barrow
Quit Smoking Expert Victoria
Geelong, Victoria
https://www.quitsmokingexpertvic.com.au/
VICTORIA QUIT SMOKING EXPERT :  

PHONE   0424 867 361