The benefits of giving up smoking are long-lasting and far-reaching. Consider for a moment that the average Australian smoker spends around $7,500 – $10,000 per year on cigarettes. Think about the impact this money could have on your budget if smoking was cut out from your expenses. Now, consider the fact that smoking is one of the largest causes of premature deaths within Australia. Cancers, respiratory diseases, stroke, blindness and cardiovascular disease are among the list of potentially deadly eventualities of continued smoking.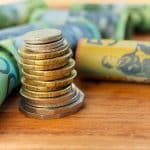 What You Stand To Gain Through Quit Smoking Hypnosis
Quit smoking hypnotherapy is a proven and effective way to ensure both the physical and mental symptoms of quitting is smooth . We guarantee that you never want to pick up a cigarette again. We work together with you to identify and eliminate the root causes of your smoking habit while improving your overall health and putting money you would have otherwise spent on smoking, back into your pocket.
With our quit smoking hypnosis therapy, we guarantee that smoking will be a thing of the past. In fact, we are so confident that if you are not immediately successful in quitting, all future sessions will be provided absolutely free. (T's & C's apply)
How The Benefits Of Giving Up Smoking Will Change Your Life
With so much more energy, vitality, and strength, what could you rather do with your life?
Would you like to spend more time with your kids, or grandkids?
Do you have physical goals that have always felt out of reach?
Is there a financial goal you've set that's always felt unattainable?
No matter what lifestyle you dream about, it all becomes possible once you've completed our unique 4-step process. If you smoke just 15 cigarettes a day at $27 for a pack of 20, you will spend $20 per day or $7,395 per year. What could you do with the extra money? A family holiday, investments, lower the mortgage, send the kids to private school? At Quit Smoking Expert, we suggest you take the money you save from not smoking and put it into an account allowing you to celebrate at the end of each year. The benefits of giving up smoking are not just about your health!
If you are sick of stretching your budget every week to fit in those packs of cigarettes or concerned about the health implications of smoking for yourself and those around you, get in touch with us today on 1300 64 53 54 or contact us to experience first hand the benefits of giving up smoking.