Steve Gardiner – Professional Profile
Working as an agronomist Steve used to consult on growing tobacco and was an expert in curing tobacco- Steve was a medic in the army when he did his national service and saw the effects of smoking on the human body. This was a powerful observation which catalysed him to study and master Hypnosis to help people quit smoking. Initially gaining his skills in hypnosis through QC Seminars and Tad James, Steve has continued to expand his expertise over the years by adding new and powerful tools in human psychology and transformation to his toolbox – including being a Life Coach with Real Education. In 2009, Steve began training professionally with world-leading human behavioural specialist Dr. John Demartini and has become a Facilitator in The Demartini Method® and has studied The Breakthrough Experience® and both the Prophecy I and Prophecy 11 Experiences.
As a business owner Steve now powerfully combines his extensive experience in speaking, coaching, and hypnotherapy to help people become permanent non-smokers. Specialising in one-on-one consultations – by either face-to-face or Skype Steve utalises his 4 step process to enable people to become permanent non-smokers.
"I believe that we are all here on this earth for a purpose," says Steve, "When you uncover that for yourself you have the power to reach your full potential. There is balance in the world and when the balance is seen, the emotions that stop you from living that full potential instantly dissolve and free you up to live your life according to what you believe – rather than what society thinks you should do."
Facilitating regularly alongside Dr. Demartini at The Breakthrough Experience®, Steve ultimately assists people to discover their purpose and values – helping people to discover what they value and why they do what they do so that they can focus their energy and efforts on fulfilling their highest values and achieving their greatest outcomes in life. Helping people to achieve this is for Steve one of the most fulfilling things that he does.


Joslyn Gardiner   – Professional Profile
Joslyn has spent the past 10 years studying human behavior and the dynamics that prevent us achieving our full potential.  Joslyn is a Certified Life Coach, NLP Master Practitioner/trainer, hypnotherapist and a trained Demartini Method® Facilitator. In her spare time, Joslyn volunteers as a "Mind Coach" for Junior Elite Athletes to helping them to overcome their fears, trust their coach and themselves and to visualise BIG dreams and then chase those dreams.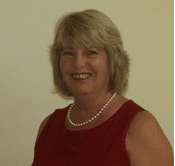 With a background in Business Management and majoring in training and development of bookkeeping and administration personal Joslyn has travelled extensively, living in many countries but in all her encounters with the people she lived and worked with, she was always confronted with the same thing. She discovered that unless a person has a "purpose" or a "feeling of contribution" most felt lost, disconnected and disillusioned. Everything seems to become harder when you have no "goal" to aim for.
She discovered her calling in assisting people to discover what truly inspired them. As Dr John Demartini says "Once we know what our purpose is no-one has to motivate us to do anything associated to achieving that which is most important to us."  We will accept both pain and pleasure is our pursuit of that which supports our highest value.  The truth is most of us don't really know what it is that we really value, but it is what motivates our every decision.
As a speaker, Joslyn is sought after as she challenges her audience to think about what they value, what they fear and what they are allowing to hold themselves back? She challenges each attendee to see that the very thing that annoys them about others is just a mirror of a part of themself they have not yet learned to love.
As a successful Hypnotherapist, Joslyn enjoys the satisfaction of creating a new non-smoker in each 60minute session.
Book your session today……you are only 60 minutes away from breathing fresh pure air For LIFE!!!!