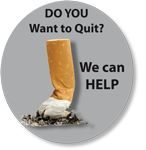 If you have been trying to quit smoking but just can't seem to last longer than a few days, then you have come to the right place. Our powerful guided self hypnosis session will help you quit smoking TODAY. Right Now!!! Not tomorrow, not next week, but TODAY, and your will be a Permanent Non-Smoker for the rest of your life.
Smoking is a powerful Habit and it requires focus, a "reason to Quit" and support to Quit.
With our Guided Self hypnosis session we will provide you with the tools and support and when you add the focused desire, it is a "done deal" you will stop smoking today.
You've probably about the power of hypnosis for giving up smoking but haven't had the time to attend a session at a local hypnotherapist.  This CD or mp3 download takes away that "hurdle".  Now, it's easy.. You can QUIT right now, no more excuses, no more waiting.  Can't get easier than that.  AND,  no-one needs to know… you can just "DO IT" and no pressure, no stress.  Easy
What to Expect
What to expect after you have listened to your session:
30% of our clients will no longer have any desire to light up a cigarette.  In fact, they will wonder if they ever really did smoke….
Another 30% will have "fleeting thoughts" that just seem to fly through their minds about having a "smoke".  But that is all they are "fleeting, fly in, fly out" thoughts.  Gone, as fast as they came.  Just by distracting their mind to do something, the thought disappears.
Then there is 30% who are easily persuaded by friends (enemies because they don't have your interests at best) to just try one cigarette and see what happens.  These people need to continue to listen to their CD once a day for 7 to 14 days to re-inforce the session and to saturate their unconscious mind of the change.
One of the challenges with Quitting smoking is that smoking is such an incredibly powerful habit that although you will stop smoking instantly when you listen to the Hypnotic session, it is possible that an old trigger may get activated due to some or other event that happens in your life.  IF this happens, listen to your Hypnotic session again.  It is just a "trigger" listening to the CD will eliminate the desire.
Guided Self Hypnosis Benefits
The great thing about our Quit Smoking hypnosis CD / download session is you can listen to it whenever you feel challenged. A large percentage of people quit smoking forever after listening just once but we recommend that you listen to the Guided Self Hypnosis every day for 30 days. Each time you listen to the session you are reinforcing in your unconscious mind to breathe fresh air for the rest of your life.  This process has proven results and as you listen, you will change the neural pathways breaking the habit of smoking forever.
Order your mp3 and download this hypnosis session NOW !!
and receive your FREE Hypnotic mp3      Meeting your Inner Strength
Combined they will change your life.
At just $29.95 you have nothing to lose……
take back control of your life,  NOW!!
[button link="https://www.quitsmokingexpert.com.au/shop/hypnosis-cd/" size="xl" color="red"]Order Now[/button]