We sometimes get clients at Quit Smoking expert who go back to smoking after the quit smoking in 60 minutes process. There are usually two main reasons: the client does not really quit or deep in the unconscious mind there is a perceived benefit.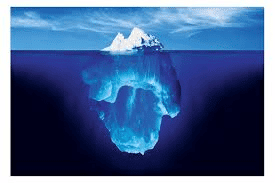 This perceived benefit in the unconscious mind was really brought home to me the other day. I had a client the other day that had successfully stopped smoking cigarettes with hypnosis for over a year and then started again.
When the client arrived I asked him to tell me what had happened and how it had made them feel. The client talked for a few minutes but there was no real sense about what had happened. However from what he was saying I felt that there was something wrong with his marriage.
I asked him what his marriage was like and he replied," its f****d". He then proceeded to tell me a bit about it. What came out of this was all that he could see that was his was having a drink and smoking a cigarette.
You have to ask that if he regarded smoking as one of the few things that he had left then would he quit smoking. The answer is probably not. Yes he wants to quit but when he perceives that is one of the few things that he has it's not going to happen.
The situation has put him into the category of people who don't really want to quit smoking cigarettes. He will not succeed in quitting until he gets his personal problems sorted out and can see that he has more in life than cigarettes and alcohol.