At Quit Smoking Expert we sometimes get people who believe that they want to quit smoking cigarettes but there is something else going on underneath it all. Quitting smoking in 60 minutes requires all of your focus and attention to succeed. If you have something going on down under then the chances of you quitting smoking are significantly reduced.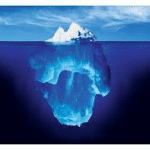 I had someone come to me to quit smoking. During the initial questioning some of his answers lead me to ask the question, "what's going on in your relationship?".
This was like opening a floodgate and the client proceeded to tell me that his marriage was on the rocks. With all of this it was plain to see that he regarded drinking and smoking as the only things that he had for himself.
In this situation it would be pointless to do a quit smoking in 60 minutes process until he had sorted out his relationship. In fact the client said this but not in these words. We parted on the understanding that I give him a call in 3 months when things had settled down.
It is essential that you are focused and in the right head space to quit smoking successfully. In fact the same applies for anything that you want to succeed in, in life.