I recently received this from someone who I helped to stop smoking cigarettes.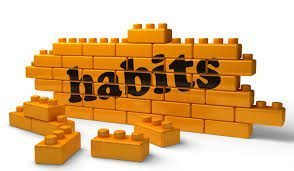 Before I came to you I was smoking 30 cigarettes plus a day. I had been smoking for 30 years and I was sceptical about hypnosis. It's now three years later and I'm still a non-smoker and I have not had any cravings from the moment you used hypnosis to help me to quit smoking. Thank you.
Wow what a great pick me up for the day!
The problem with smoking cigarettes is that the habit tricks the unconscious mind into thinking that smoking is associated with safety and survival. If you stop smoking the unconscious mind feels unsafe and wants you to start smoking again, hence the cravings that you get.
In most ways of quitting smoking cigarettes, the habit of smoking is removed from the unconscious without replacing the habit with another. Because of this the unconscious feels unsafe and wants you to go back to the old habit of smoking again.
When hypnosis is used to stop smoking the habit of smoking is replaced with a habit of breathing fresh air or drinking water. The unconscious then feels safe and therefore there is no cravings.
To successfully quit smoking cigarettes you have to replace the habit of smoking with another healthy habit. Do this and you remove any cravings and want to go back to smoking cigarettes.