One thing that I love about helping people to quit smoking worldwide is that I get to meet people from all sorts of places and backgrounds.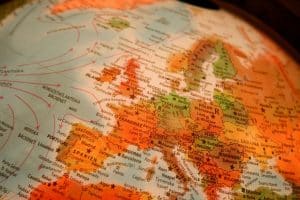 Just recently I had someone come from Mongolia to stop smoking cigarettes. He was based in Australia but was working on a mine in Mongolia. Another lady came to quit smoking cigarettes, she was born in Harbin when it was administered by Russia. She had come to Australia at the age of 12 with only one word of English. Yet another gentleman who came to see me to quit smoking cigars was an artist in glass. It was fascinating to talk to him about his craft.
You don't have to live in Australia or be near where I live in Brisbane for me to help you quit smoking. I use Zoom to help people to quit smoking over the internet. It is easy to use and extremely effective.
I've helped people to quit from all over Australia, Dubai, England, New Zealand and several other places. Hypnosis over the internet is extremely powerful and I have great success with it.
So if you are interested in my services, remember I help people to quit smoking worldwide, so no matter where you are I can help you.    Contact me on                 1300 64 53 54.