My favourite hobby is to travel so by helping people to quit smoking via Zoom is that I get to meet people from all sorts of places and backgrounds and hear about their lives..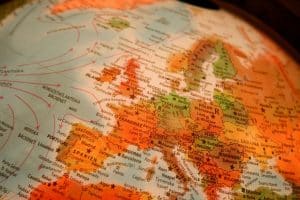 People come Across the World to Stop Smoking
A guy recently travelled from Mongolia to stop smoking cigarettes.  An American client booked his Zoom quit smoking session through our on line booking system.  Helen, a recent client, was referred by an Australian friend, lives in Harbin in Eastern Europe and she found the Zoom session both fascinating and very successful.   Another client travelled from Spain to see me to quit smoking.  He was a fascinating gentleman who smoked cigars and was an artist and he was fascinating to talk to about his craft.  More than 50% of  clients are referred to us by past clients which is very satisfying statistic for our therapists.
Quit Smoking Via Zoom
You don't have to live in Australia or be in Brisbane for me to help you quit smoking.  A Zoom session is brilliant way to quit smoking worldwide. Clients are in control, relaxed and comfortable   Importantly, Zoom is free, easy to use and extremely effective.
People have quit smoking from all over Australia, Dubai, England, New Zealand and several other places. Hypnosis over the internet is extremely powerful and I have great success with it.
So, if you are interested in my services I can help you as I help people to quit smoking worldwide and throughout Australia.
Contact me on    1300 64 53 54.